Collection:

Corroon
"Beautiful things for the well-traveled."
Designer Kelly Corroon believes a love her travel has always been in her blood. "
From the early 1920's, the Corroon women would set off on adventures to far-off lands in mother-daughter and sister pairs to educate and enlighten themselves. They sought out the undiscovered. I think they were able to find themselves during a time when women didn't have many opportunities for independence... 
After over a decade of living in the UK and Asia, and working with wonderful brands like Gap, Ralph Lauren, Boden, Chanel and Selfridges, I created Corroon to help you get from A to B with a little more style. The collection aspires to capture the stylish sensibility of a bygone era with the modern and practical components needed for doing battle in today's airports, train stations and hotels."
Hiram Bingham Cross-Body Bag Black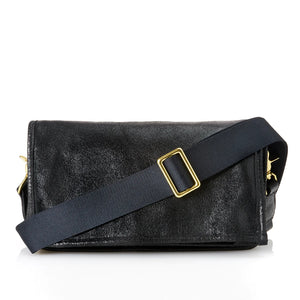 Hiram Bingham Cross-Body Bag Sailor